Earn Fisdap Rewards Points!
July 3, 2019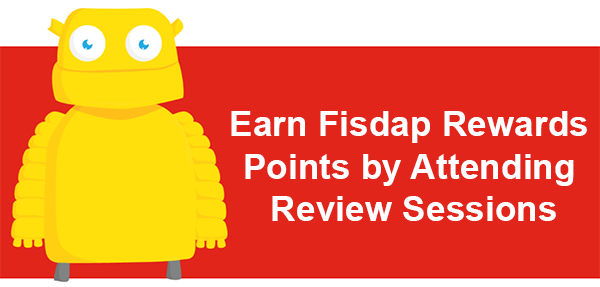 Fisdap works with the EMS community during all phases of item creation and validation to ensure that all of our exams are valid and reliable. You can rely on the village of educators who help build our exams, or you can join the village!

Each week, Fisdap conducts online webinars (or review sessions) to review EMT- and Paramedic-level test items and scenarios. New reviewers are always welcome to join. Review sessions are 1 hour in length and involve a minimum of 3 subject matter experts discussing and editing test items.

You can find the open review sessions on your MyFisdap Dashboard under Fisdap Testing: Review.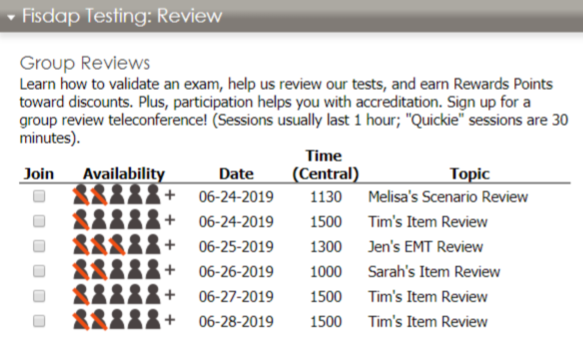 Participation in review sessions earns you rewards points that can be redeemed for discounts on Fisdap Testing products. If you are interested in learning more about the review process, please contact cmorley [at] fisdap [dot] net (Christie Morley). To sign up for a review session, login to your MyFisdap Dashboard and check Join next to the appropriate session.
---