Meet the Fisdap Advisory Board: Ted Chialtas
July 18, 2019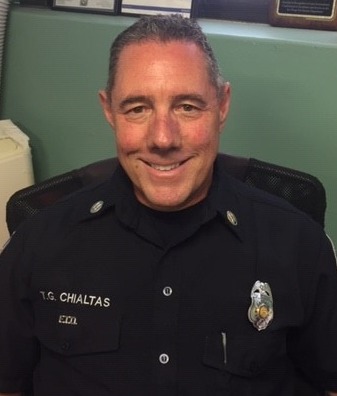 Fisdap's "Meet the Fisdap Advisory Board" articles feature members of the Fisdap Advisory Board who provide a shining example of dedication to the advancement of EMS. The Advisory Board provides input on long-range goals and objectives, reviews current solutions, and makes recommendations to the Fisdap team.
This month, our Fisdap team had the chance to speak with Ted Chialtas, B.A., Fire Captain/Paramedic.
Ted has happily served as an EMS services professional for 28 years and continues to do so to this day. Early in his career, Ted worked as an EMT, Paramedic and Associate Supervisor for a private ambulance service provider in Las Vegas, Nevada and San Diego, California. He later became a member of the San Diego Fire-Rescue Department, where he is currently employed as a Fire Captain/Paramedic.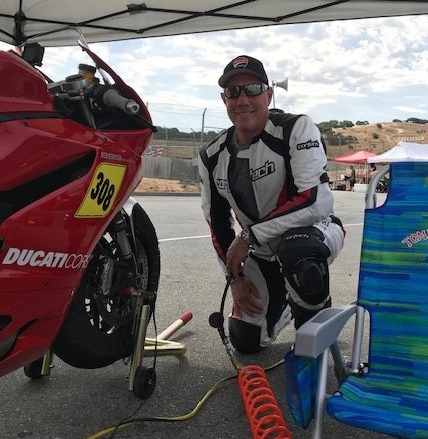 Ted has been deeply involved in EMS education for the past 26 years. This has allowed him to bring his passion for EMS and the Fire Service to others as an instructor in EMT, Paramedic (including BLS, ACLS, PALS and PHTLS), and multiple San Diego Fire academies. Ted has been responsible for coordinating EMT Basic and Refresher courses and has more than 10 years of experience as a Paramedic Program Coordinator. His most recent accomplishment in this regard is the development, implementation and coordination of an initial paramedic training program within the San Diego Fire-Rescue Department, where he currently serves as the Program Coordinator/Director.
Ted is an avid motorsports enthusiast. In his spare time, he enjoys detailing his cars and working on his motorcycle. When he is not watching grand prix motorcycle racing on television, he can be found riding his machine around southern California race tracks at crazy speeds!

How has Fisdap helped you or your students?

As a Program Director, Fisdap makes it possible for me to keep track and report all the assessments and skills my students perform throughout the program. This is, of course, required. But Fisdap makes it easy. Many students consider making entries into Fisdap to be a chore, but they don't realize how much time and effort it actually saves them (and me) in the long run!


What's your favorite Fisdap product/feature?

Certainly from the Program Director standpoint (coming up on submission of our Initial Accreditation Self Study Report and CoA site visit), my favorite feature is the ability to create Graduation Requirement Reports. The new Appendix G synch feature is also very helpful.

Why is the Fisdap Advisory Board important to you?
The Fisdap Advisory Board gives me a chance to take part in its future direction and mechanisms for improvement. To be clear, I did not join the Fisdap Advisory Board to try to improve Fisdap's usability for me. I joined the Board to make me a better user of Fisdap!
Any additional comments you have about your experience with Fisdap?
Although there has certainly been a learning curve for me as an administrative Fisdap user for more than 10 years, I have always been able to get help quickly when I have asked for it. I believe the customer support provided by the Fisdap IT staff has been outstanding! There is still more for me to learn, but I know the support is there for our students and for me when we need it.
Anything else you'd like to add?

I recently had the chance to meet, work and socialize with top Fisdap and PSG Learning staff at an EMS conference. I was present for a contentious meeting with fellow Program Directors and Fisdap/PSG staff, where tough questions were asked, and complaints were aired. I was very impressed with the professional composure, customer service and direct accountability displayed by the PSG Learning representatives in the forum. I am proud to be a part of this organization.
---