Meet the Fisdap Advisory Board: Timothy Reitz
May 29, 2019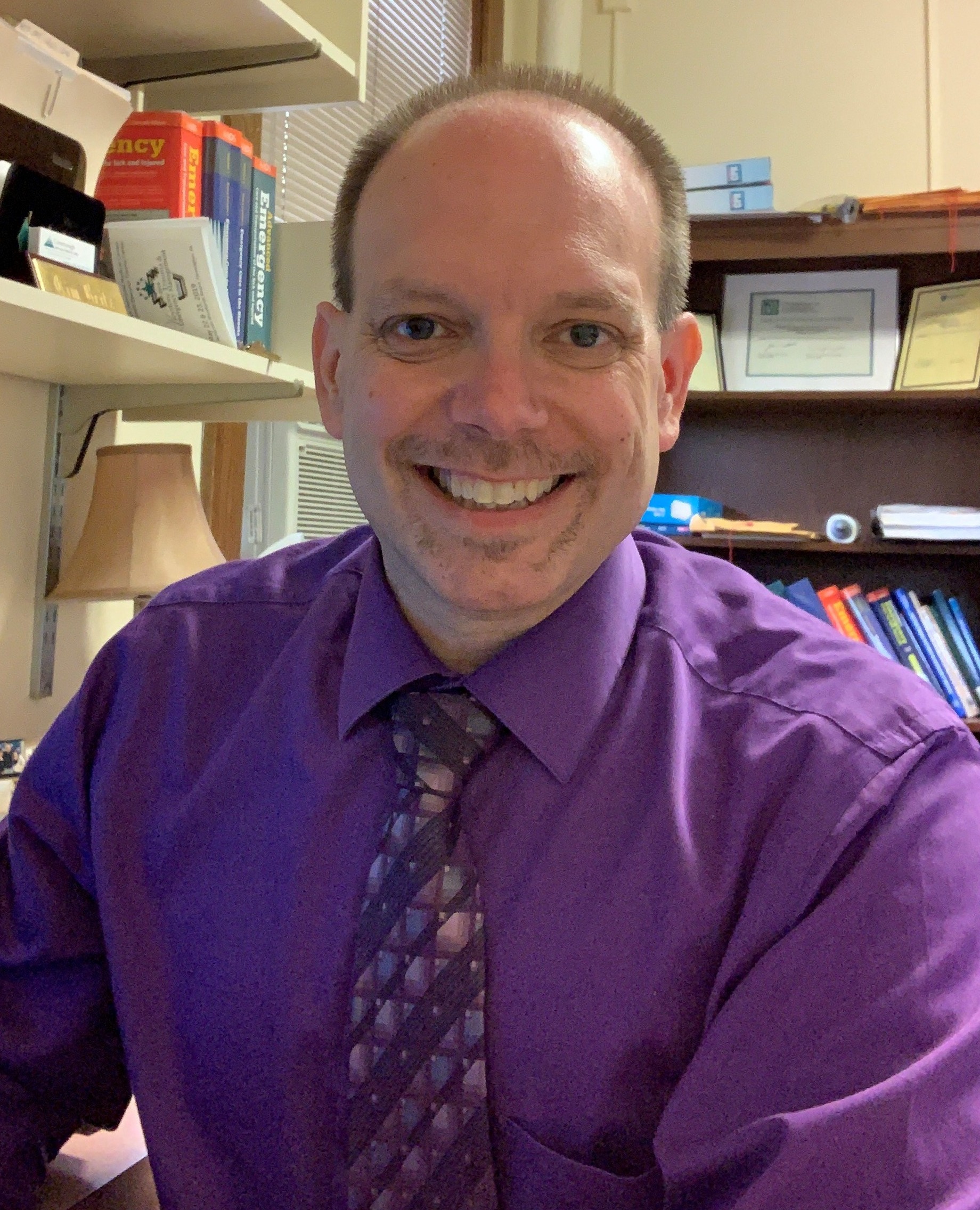 Fisdap's "Meet the Fisdap Advisory Board" articles feature members of the Fisdap Advisory Board who provide a shining example of dedication to the advancement of EMS. The Advisory Board provides input on long-range goals and objectives, reviews current solutions, and makes recommendations to the Fisdap team.
This month, our Fisdap team had the chance to speak with Timothy Reitz, MS, NRP, NCEE.
Tim is the Program Director for Conemaugh Memorial Medical Center, School of Emergency Medical Services in Johnstown, Pennsylvania. Tim has been involved in EMS for over 30 years and EMS Education for over 20 years. He recently earned his master's degree in Instructional Technology from Grand Canyon University. Tim is an active paramedic with Upper Yoder Fire Rescue and has served as a volunteer fire chief for the past 10 years. Additionally, he has served as a facilitator for the NREMT/NAEMSE Scenario development workshop, presented clinical and educational topics at local, regional, and national conferences, and has provided professional development in-services at local public school districts on technology use in the classroom. Tim is proud to be a subject matter expert and test item/scenario review facilitator for Fisdap and serves as a site visitor for CoAEMSP and CAPCE.
Tim is also the host of a new podcast,
Tim's Take Away
, where he aims to help his students and other EMS personnel continue learning outside the classroom.

How has Fisdap helped you or your students?

Fisdap has helped my students in preparing for documentation skills in the EMS world. Students also have the ability to reflect on what they have accomplished in our EMT and paramedic programs. Additionally, they have used the Learning Prescriptions to improve their comprehension of deficient topics found through the Fisdap exams.


What's your favorite Fisdap product/feature?

Without a doubt, my favorite Fisdap products are the exams and scenarios. Since the inception of these tools, I have been impressed with their usefulness and the fact that the Fisdap community builds both the exam items and the scenarios. This demonstrates a total dedication of the EMS educators who use Fisdap.

Why is the Fisdap Advisory Board important to you?

Fisdap has grown leaps and bounds since the late 1990s. It has always had the reputation of being a community where EMS educators can come together and collaborate to allow the products to be maximized for the betterment of EMS education and clinical treatment. Serving on the Fisdap Advisory Board allows me to represent other EMS educators and help drive the improvements in EMS education.


Is there anything else you would like to share?

I have been a Fisdap-er since 1999. I have been fortunate to have an opportunity to work with many EMS educators from across the country and around the world through User Meetings, Scenario and Item Development Workshops, and Webinars. Everyone should participate in at least one Item Review and Scenario Development session every month as a means of professional development. It is a humble and terrific learning opportunity. Best of all, it is FREE! So as I say…..Happy Fisdap-ing!
---