Now Available: Paramedic Unit Exams Version 2
May 13, 2021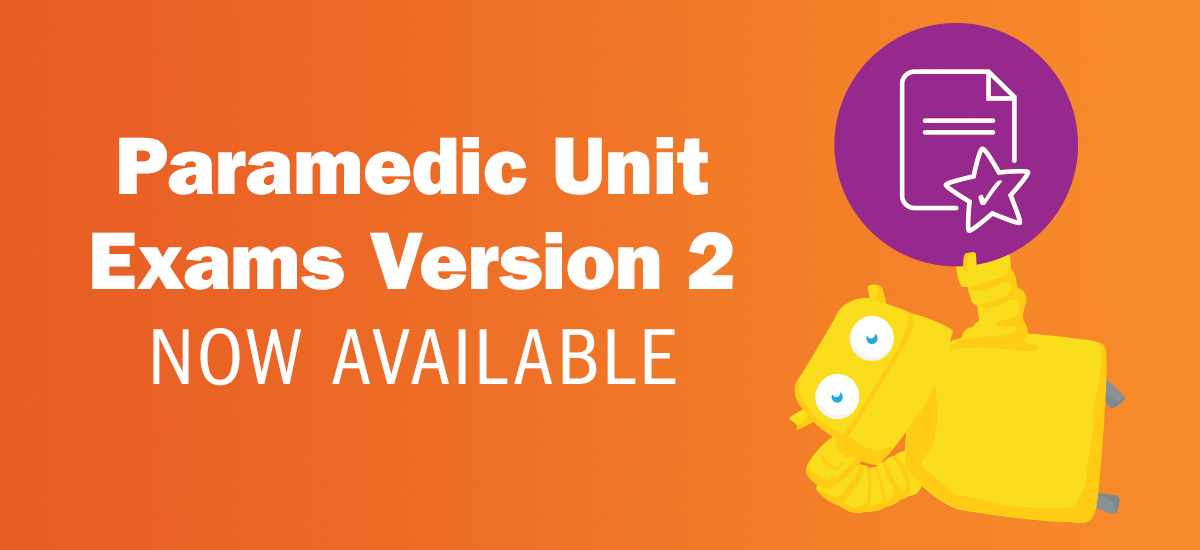 We are excited to announce that new Paramedic Unit Exams are now available. Unit exams are a series of secure, computer-based tests. These exams are great tools for assessing your students, diagnosing knowledge gaps, and identifying a plan of action for remediation. The Paramedic Unit Exams Version 2 (PUE v2), consisting of all-new content, can be used in conjunction with PUE v1 as additional practice, remediation, or re-assessment.
With the new PUE v2, you can look forward to:
Reinforced exam security with brand new content.
More comprehensive learning prescriptions with additional sections to provide specific categories and subtopics that students should focus on when studying.
A separate unit exam for Pediatrics, which has been separated from the OB/Gyn content.
View the PUE v2 Technical Manual
The new exams will appear in the dropdown list when scheduling an exam. Access to the 2018 exam versions will be removed in June.
To protect exam security, Fisdap requires that all exams be given in a proctored environment. If you have any questions, please contact Assessment Development Manager, cmorley [at] fisdap [dot] net" rel="noopener" target="_blank">Christina Morley.
---